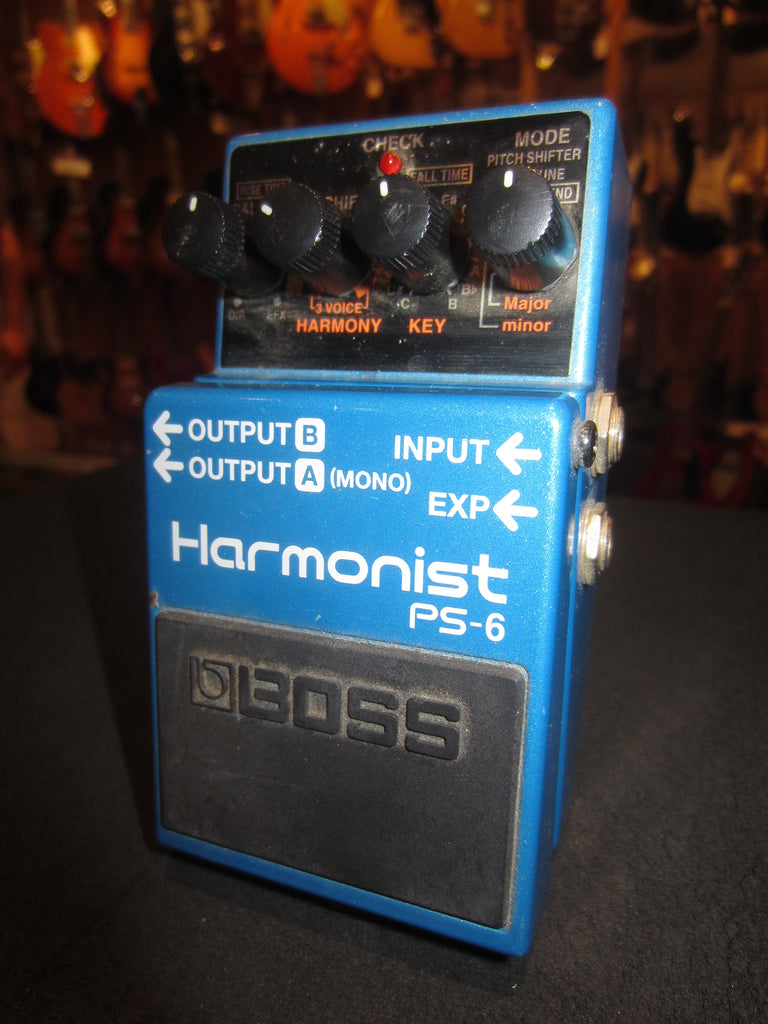 Pre Owned Circa 2016 Boss PS-6 Harmonist Pitch Shifter Pedal Blue
$ 99.00
Boss PS-6 Harmonist Pitch shifter pedal.

A super fun, versatile pedal for all your pitch shifting needs.

Set a key for 3 part harmonies, or use it as a whammy pedal in "Sbend" mode. Has a fantastic synth like tone.

Has some signs of cosmetic wear but is still working and sounding great.
Contact
Rivington Guitars About This Item