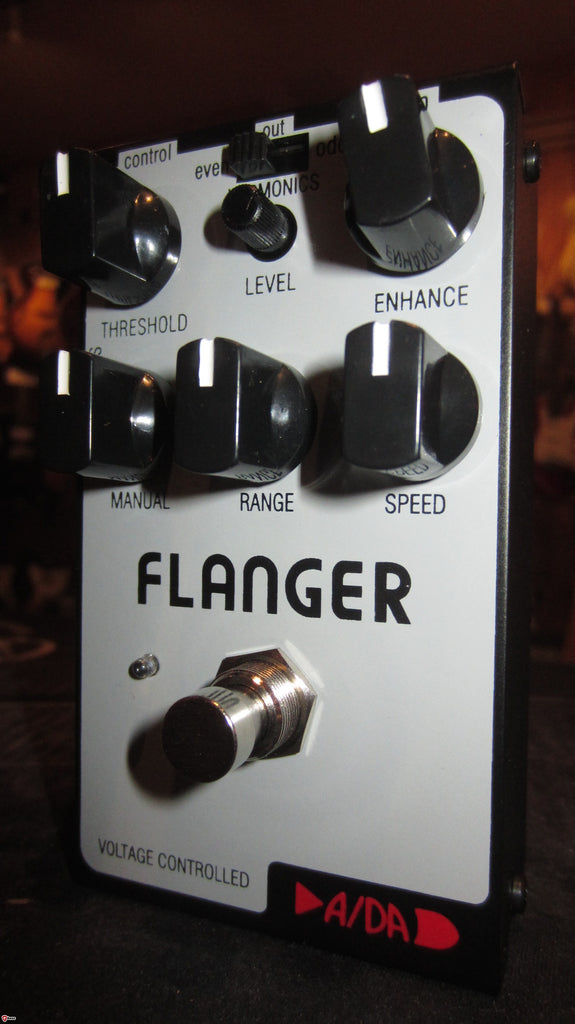 A/DA PBF Flanger
$ 179.95
Here's our new, smaller (Pedal Board Friendly) FLANGER from A/DA - the same design as the original award-winning all-analog ADA Flangers from the late 1970s in a "Hammond-1590B-size" enclosure.
New features added to the world's best Flanger:
-BASS voicing switch
-Output LEVEL control
-True bypass
-LED status indicator

The tone and depth of the A/DA PBF Flanger is unique and powerful as well as rich and warm. You can easily dial-in auto whammy, chorus, vibrato and de-tune modulations. The Flanger works with all A/DA CONTROL PEDALs and most other expression pedals -- or directly control the SWEEP with an external voltage.
Made in California, and powered by standard 9 to 12 volt DC pedal board power supplies at 150mA.
Contact
Rivington Guitars About This Item