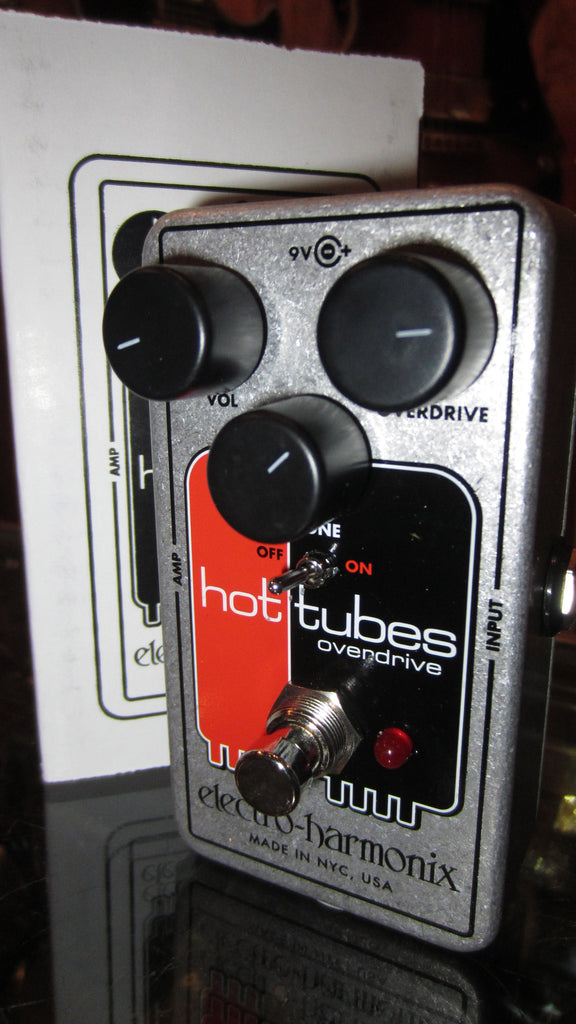 Electro-Harmonix Hot Tubes Red and Black
$ 59.99
Manufacturer: Electro-Harmonix
Model: Hot Tubes
Color: Red and Black
Description: With the price of vintage Hot Tubes soaring, countless guitarists have requested that EHX re-issue their 1970s CMOS Hot Tubes. EHX heard the requests loud and clear. They used the exact same design and miniaturized it too so you'll get all of the best aspects of the original with a little more room on your pedalboard. Volume and Overdrive let you go from a gentle rasp that caresses your notes to a full-blown gain monster with a powerhouse punch. Sculpt your sound with the Tone control, or take a detour around the tone circuit with the Tone On/Off switch. True bypass for a pristine signal chain. The Hot Tubes' unique design makes it superbly sensitive to every nuance of your pick attack and your guitar's volume settings. Hot Tubes delivers great sound at an eye popping price.
Contact
Rivington Guitars About This Item